We are Main Street Marijuana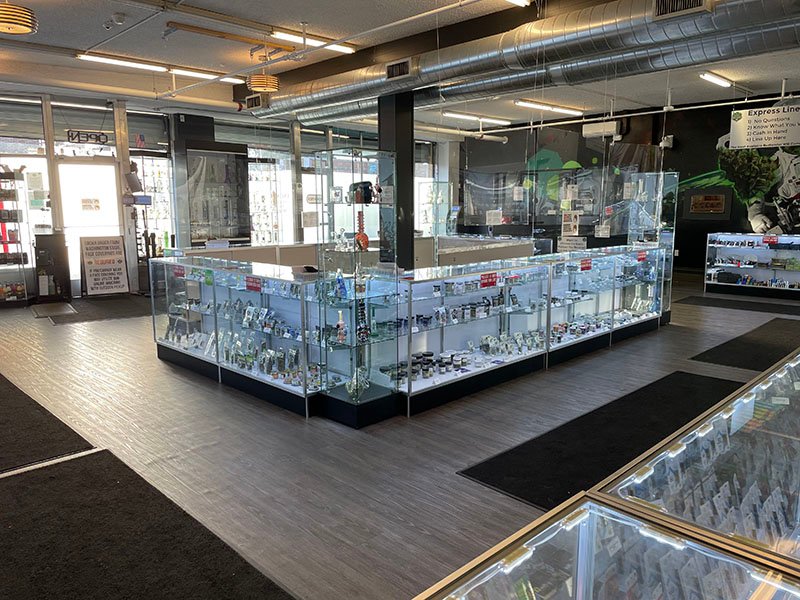 ABOUT OUR TEAM AND STORES
Main Street Marijuana in Downtown Vancouver was the first recreational cannabis shop to open in Southwest Washington, and is the oldest recreational shop in the greater Portland Metro Area. We are located just 15 minutes from Downtown Portland off of I-5 and minutes from Battle Ground, Beaverton, Camas, Gresham, and Washougal. We also have an amazing location in East Vancouver, near Camas and Washougal, located on 164th Ave behind Jack in the Box and next to Goodwill.
Since opening on July 9th, 2014, our goal has been to offer the best customer experience possible via absolutely unbeatable selection and prices.
Any consumer, be it the occasional user or the strict connoisseur, will find that our expert budtenders know everything there is to know about marijuana and are happy to share that experience with our customers!
In addition to the absolute best selection and prices, at Main Street Marijuana we want to welcome our customers into a friendly, open and inviting environment. One of every product is available to view in our display cases and one of our budtenders will assist as much or as little as you desire in your purchasing decision. We offer something for every budget, with more than 2,000 menu items including flower, prerolls, concentrates, edibles, topicals, and paraphernalia. Literally the largest menu in the world.
In addition to the original Main Street Marijuana in Downtown Vancouver, we also have another location in East Vancouver located off 164th Ave.
Tired of feeling like you are spending too much? Our goal at Main Street Marijuana is to capture a customer for life every time they visit our store by giving them the fairest prices and the best customer service. This goal has led Main Street Marijuana to become the highest grossing stores in Washington state 6 years in a row — 2015 to 2020!
Hours
We are open 7 days a week, 365 days a year from 8 AM to 10:55 PM.
And yes, we are even open Thanksgiving, Christmas, and New Years or if it's snowy or icy outside. You can count on us to be here for you.